Plot
Daddy's
Fancast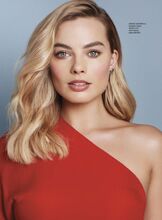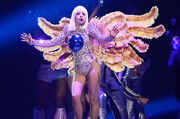 Angelina Wayne/Archangel
Margot Robbie (27, Suicide Squad, Focus, Legend Of Tarzan)
Omega Force is all based off of singers, and I based to main group off of Superbowl Performances. For the Lady Gaga character I based off of her superbowl performance, but then I used her 'flying' from the Super Bowl and expanded upon that with one of her Artpop costumes. The costume and kinda similar (besides the huge blue orb but) and well her power is the wings like in the picture
Celestine Carter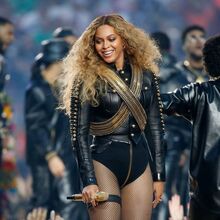 /TBA
Lupita Nyong'O (34, The Jungle Book, 12 Years A Slave, Star Wars: The Force Awakens)
So like idk like what but like the outfit yeah so like but powers are like magnetism bc yeah so she like controls metal yeah
Kate Huston/Inferno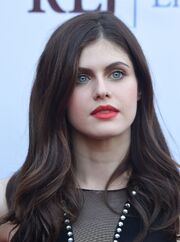 Alexandra Daddario (31, San Andreas, Baywatch, Percy Jackson)
Gene Rodriguez/Lightyear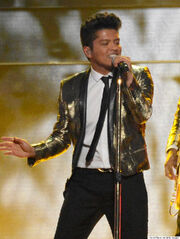 Oscar Isaac (38, Star Wars, X-Men: Apocalypse)
So like his superhero name is Lightyear bc bruno MARs bc space  l o l and like his power is speed bc hes like tiny and runs around in his performance.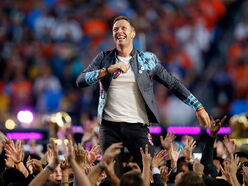 Jonny Martin/TBA
Dan Stevens (34, Beauty and the Beast, Legion)
Older Team
Toxic
TBA
Other Singers yeah
TBA
Enemy Team
Main Villain
TBA
Sia
TBA
Tayna Samuals/Mirage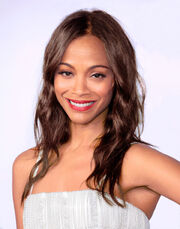 Zoe Saldana (39, Avatar, Star Trek, Guardians of the Galaxy)
So like Nicki Minaj lol. Her power is Shape shifting, which suits the singer bc yeah. Yeah
Ad blocker interference detected!
Wikia is a free-to-use site that makes money from advertising. We have a modified experience for viewers using ad blockers

Wikia is not accessible if you've made further modifications. Remove the custom ad blocker rule(s) and the page will load as expected.